The Annual Cornerstone Youth and Family Ski Trip! Every year we take youth and families on a wild adventure to experience fellowship, fun, and the mountain!
Skiers, Snowboarders, and Tubers from no experience to expert are welcome to attend!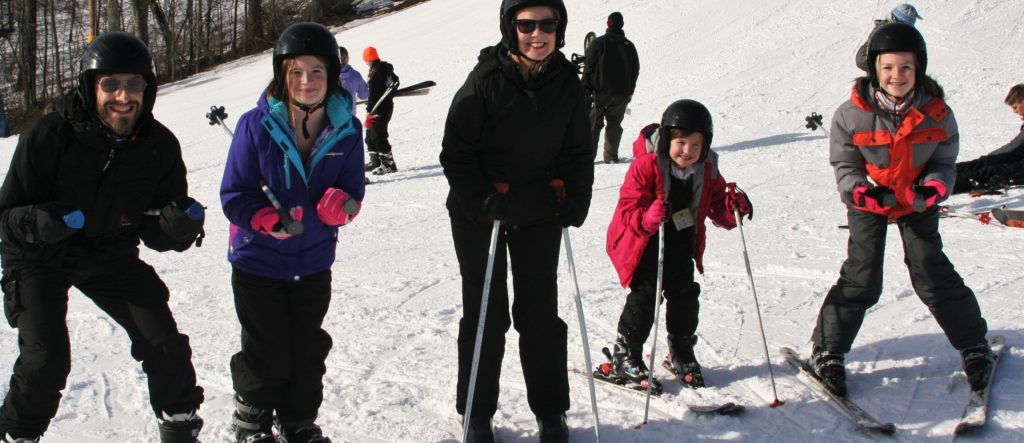 Trip Details:
Where: Winter Place, WV
When: Feb. 3-5
Cost: $185 Per Person
>>>REGISTER CLOSED<<<
Download the Winterplace Rental/Permission Form
Download the Cornerstone Permission Form

Who Can Go?
Everyone!  Youth ranges grades 6-12. All students are welcome invite their friends.  Families are welcome to join us on the slopes too!  Whether you're the family (parents and siblings) of one of the youth or not, we would love to have you!   Room assignments try to keep families together first and then rooms are separated by traditional genders.
How do you get to the mountain?
We normally rent 15 passenger vans for the youth and then adults and parents drive up.  We caravan together to the mountain.
Typical Weekend Schedule
Friday: We usually arrive between 9:00 and 10:00 PM.  We head straight to resort to get our gear before they close for the evening.  Once we have checked in and gotten our gear, we head to the hotel and call it a night (perhaps a late night trip to IHOP?).
Saturday: Last call for breakfast is 7:45 AM.  We usually arrive to the slopes by 8:30 or 9:00 AM.  We try to meet at the lodge for lunch. A lunch voucher is included in your ticket package.  There is an afternoon check-in time where we regroup and decide who wants to night ski and who wants to go back to the hotel.  Night skiers ski eat dinner together and then ski another 1 or 2 hours before we head back to the hotel.
Sunday: Last call for breakfast is 9:00 AM.  We pack up the vans.  Take a group photo and then head out usually by 10:30 AM.  We stop at Mayberry's in Winston-Salem for lunch.  We get back to the church around 4:00 PM.
What do I need to bring?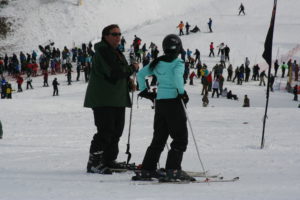 Ski Gear: Bring your snow pants and parka and layers. Ski goggles are also a good idea in case they are blowing snow. If it's sunny, then you may want sunglasses, but snow goggles also work.  Please contact the trip leaders if you wish to borrow any gear.
Lodge Gear: Swimsuit!! There is normally a pool and hot tub at the hotel.  Pajamas, clothes for Sunday's return trip, toothbrush, and toothpaste. Towels, soap, shampoo are included at the hotel or you can bring your own.
What money is needed for meals?
Bring money for dinner Friday, dinner Saturday, lunch Sunday.  Night skiers will eat at Subway/pizza/gas station at the bottom of the mountain and then return to night ski.  Non-night skiers can eat dinner at their restaurant choice in Beckley.  Sunday we still stop in Winston-Salem at Mayberry Ice Cream Restaurant and eat as a group. It's awesome!
I've never skied/snow boarded before. Will I have fun?
The cost of the trip includes a free lesson.  Alex, one of the youth leaders, also offers one-on-one lessons to get beginners enjoying the slopes.  He has also taught more advanced classes to parents and youth wanting to hone their snow skills. We've had many first-time skiers and snow boarders come on the trip and they have returned year after year.  If however skiing/boarding is not for you, there is the opportunity to snow tube.
When is the deadline to sign-up?
Initial sign-up begins around September-October for the ski trip the follow year ski trip.  Our ski trip is usually the beginning of February.  A non-refundable deposit is due to the church in November. Full payment is due in January.  If you are a last minute sign-up, please contact a trip leader immediately to see if you can be added to the trip.